Women in Business: Tsuno and Tree Change Dolls
March 1, 2015
Roz Campbell and Sonia Singh are two enterprising women who are using their entrepreneurial drive to support women's rights with IWDA.
Last year, Roz launched her startup Tsuno following a successful crowdfunding campaign. Tsuno sells eco-friendly sanitary pads, with 50% of profits supporting IWDA.
Sonia has just launched her Etsy shop Tree Change Dolls after international media attention including spots in the Sydney Morning Herald and Time. She is supporting IWDA with a portion of the proceeds on her creatively deconstructed dolls that make a point about sexist portrayals of women.
Below, Roz and Sonia tell us about their inspirational startups.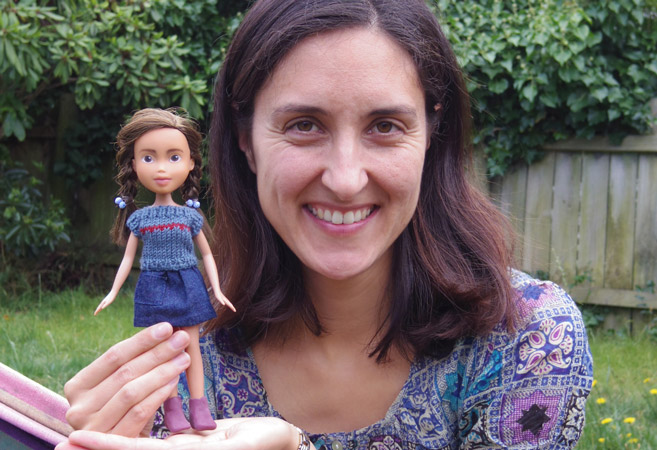 Why did you decide to support IWDA?
Roz: A friend told me about IWDA whilst I was in the process of planning Tsuno. I knew that I wanted to support an Australian organisation working internationally, that had women's empowerment and feminism at the heart of its agenda, with the programs being implemented in a sustainable way. I also wanted to support an organisation that adhered to the Australian Council for International Development's Code of Conduct, to ensure transparency and accountability of the work being done. IWDA was a perfect match!
Sonia: My partner John volunteered and worked in PNG for two years before we met and has been a supporter of IWDA for some time. When we were looking for an organisation to support publicly we wanted one that reflected our values. The fact that IWDA works with women to skill them up for long-term change and its focus on our region are two important factors. Also the fact that IWDA is a secular organisation appeals to us.
How did you get the idea for your business?
Roz: The idea grew from a mixture of experiences and influences. I am an industrial designer, so thrive on coming up with solutions to problems. I am also fiercely entrepreneurial, I discovered social enterprise a couple of years back, and completely fell in love with the concept and wondered why every business wasn't run this way. Around the same time, I attended a talk about One Girl, a charity that was providing scholarships to girls in Sierra Leone, and discovered that girls were not attending school when they got their periods because they lacked access to affordable and effective sanitary protection. The other influencing factor was through my industrial design studies I became interested in the environmental sustainability of the menstrual products that we, in Australia use, and how destructive they are for the environment. Fast forward two years, and I launched Tsuno, selling a more sustainable alternative to other sanitary pads on the market, and donating 50% of profits to empower women.
Sonia: When science funding cuts resulted in me losing my job in science communication, I had time to spend on creative projects, while my young daughter was in childcare. My sister had tried repainting some second-hand dolls in the past and I decided to give this a go. Inspired by my own 'treechange', I came up with the idea of giving the dolls 'makeunders' and reinventing them in a down to Earth style.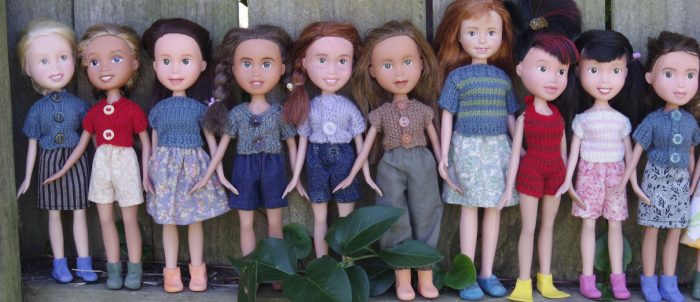 How did you become interested in women's rights?
Roz: I have always identified as a feminist, and have been fortunate to have never felt like I have missed out on any significant opportunities in life because I am female, but it was around the time that I was in my third year at uni, after attending that talk by One Girl, when I started to realise that other women don't have it as easy as I do. I started self-educating, and became an ambassador for One Girl and that was how it all began. The more I learnt, the more fuel was added to the Tsuno fire and I realised I was very passionate and able to do something to help.
Sonia: I grew up in a family of five girls. My mum and dad both worked and shared many roles such as childcare and household duties while I was growing up. As a child it never occurred to me that women should not have equal rights as men.
What has been the most surprising thing about starting the business?
Roz: I am very humbled and to be honest, surprised, about the huge amount of support I have been shown by loved ones and even total strangers. I wouldn't have been able to start Tsuno without them.
Sonia: The fact that we are starting a business is the most surprising thing! It amazes me how connected the world is. It's also incredibly flattering to have my work (and my Mum's skills too) appreciated by people near and far in so many different countries. I love that people are getting creative and repainting their own dolls with their friends and families.
What has been the biggest challenge?
Roz: Crowdfunding over $40,000 in pre-sales to make the first bulk order with the manufacturers was A LOT of work. Also, managing a whole period using methods I'd heard women who don't have access to pads or tampons in the developing world use (think rags, newspaper, sponges, leaves and bark to name a few), in an effort to raise awareness, was physically the most challenging thing I have done, but also the most rewarding.
Sonia: The biggest challenge at the moment is not letting dolls take over my whole life.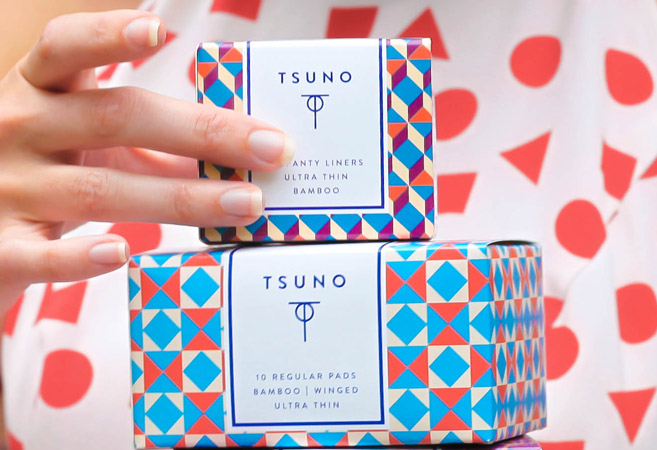 What are your plans for the future?
Roz: I want Tsuno to be recognised internationally as a brand with quality, sustainable products that not only improve the experience of the women using them, but also enabling organisations like IWDA to have a greater reach and impact with their programs as a result of the funding Tsuno can provide. I plan to expand the business to include a full range of products that women use including organic tampons and reusable products.
Sonia: I am still considering many different possibilities for the future of Tree Change Dolls. I want to encourage creativity, environmental values, and children's imaginations. I just hope to do my little bit to make things better.
Support IWDA and these inspiring entrepreneurs by buying Tsuno products online and following the Tree Change Tumblr to learn which Tree Change Dolls are currently supporting IWDA.