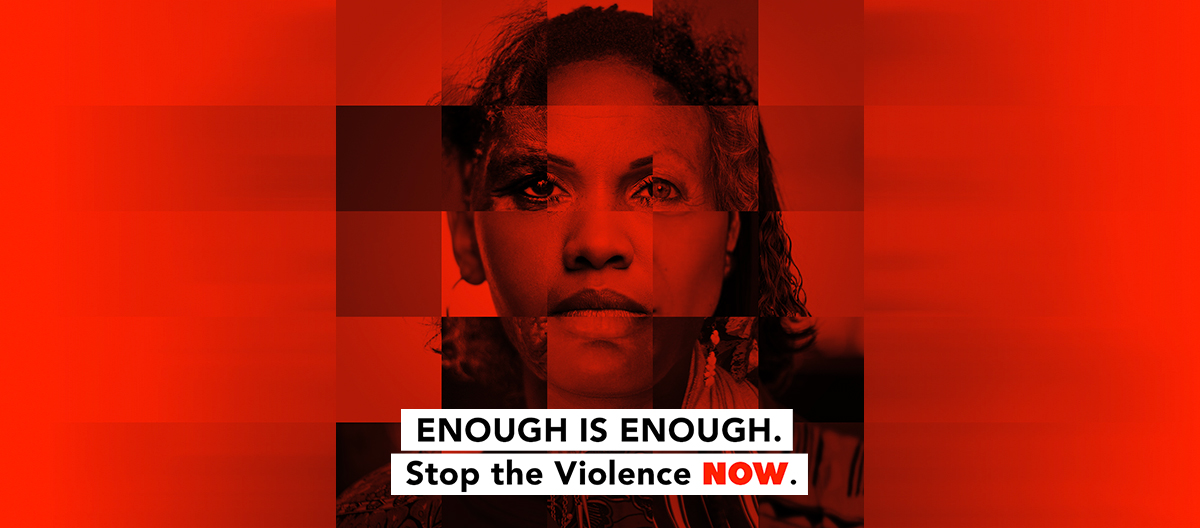 YOU Can Use Your POWER to Keep Women like Yanu SAFE
Donate today to help women escape violence.

We are proud to partner with 23 women's rights organisations across 9 countries. 
These organisations step up and stand with women to stop the abuse – of their bodies and their lives.
Last year alone, EHFV provided 885 counselling services to 344 women and girls for issues like domestic violence, emotional abuse, child custody and teenage forced marriage.
Sexual Violence and Abuse of Power is Happening NOW
More than ever, we need your help. Use YOUR power to stand with women and girls across the globe who are experiencing sexual assault, violence and harassment.

Support women like Yanu, who lives in Papua New Guinea. Many years ago, Yanu had endured years of abuse at the hands of her husband, and it was time for change. For Yanu, enough was enough.
IT'S NOT ABOUT SEX, IT'S ABOUT POWER.
THE POWER TO DISMISS WOMEN'S VOICES…
THE POWER TO DEFINE ACCEPTABLE BEHAVIOUR…
THE POWER TO DETERMINE THE AGENDA…

ENOUGH is ENOUGH. Stop Gender Violence NOW.
Yanu came to IWDA partner organisation, Eastern Highland Family Voice (EHFV), desperate for support. That visit turned her life around.
Like many women, all Yanu needed was training, support and counselling to regain her power and live a life free from violence.
In a country where 72% of men believe a husband is justified in beating his wife, this is extremely difficult work.
Your are donating $xx to IWDA that will be deducted xx.
can help fund safe houses in countries like PNG and save MORE women from violence and abuse
could provide counselling and support to other women and girls facing domestic violence, emotional abuse or teenage forced marriage
could enable leadership training for many more women like Yanu to STAND UP to the abuse of POWER and help others to do the same
OR ENTER AN AMOUNT