The Woman Tax – The Real Price of Being a Woman
May 20, 2015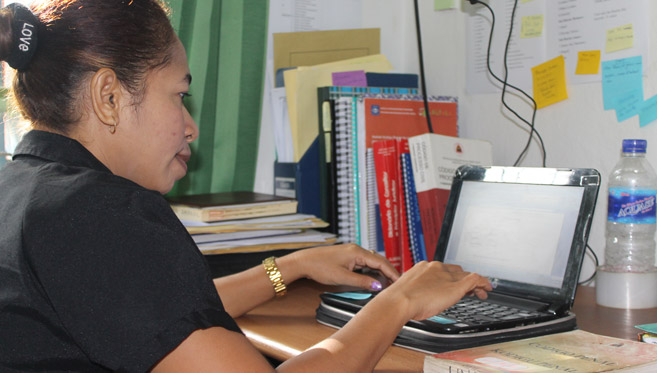 Timor-Leste's legal system is not protecting women. Almost 40% of women over 15 have experienced physical violence. This is only one example of the price of being a woman in Asia Pacific.
We call this The Woman Tax – the real price of being a woman. If you're a woman you're more likely to be threatened, ripped off, shut out, sexualised, ridiculed, demonised, enslaved – just for being a woman.
IWDA works with ALFeLa, Women and Children's Legal Aid in Timor-Leste. They have been doing incredible work to support women and kids who have been abused to access the legal justice system.
Marcelina Amaral is a Legal Aid Officer at ALFeLa. IWDA supported her training to become a lawyer, and now she's one of only five qualified Legal Aid Officers at ALFeLa – the only organisation of its kind in all of Timor-Leste. They currently have 1170 active cases, averaging about 40 new cases each month. It's a lot of work, but considering the population of Timor-Leste is over 1.1 million and the violence stats are shocking there is clearly much work to be done.
Marcelina said, "I love my role to provide maximum legal assistance to other people who are thirsty for justice, particularly the female and child clients who come to ALFeLa looking for justice."
ALFeLa's work changes lives. We need to continue supporting this work. Women in Timor-Leste should not have to pay a high price just for being women.
Change starts here. Change starts with you. Invest in IWDA to end The Woman Tax.