Taking stock: What's changed for women in the past 15 years?
September 24, 2015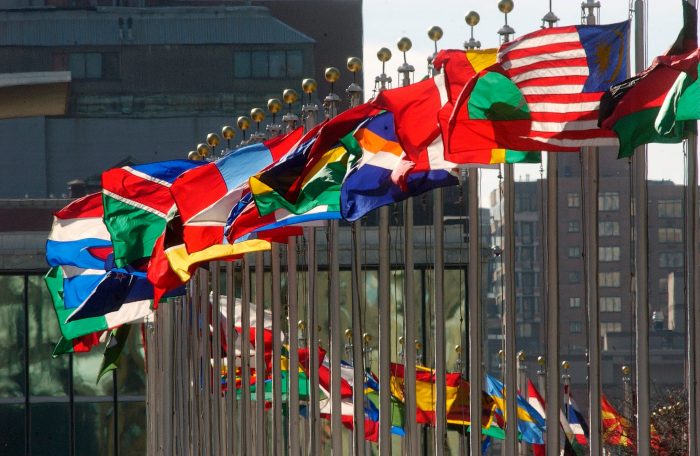 "Despite continuous progress, today the world still has far to go towards equal gender representation in private and public decision making."
– Wu Hongbo, UN Under-Secretary-General for Economic and Social Affairs, 2015
The era of the Millennium Development Goals (MDGs) will soon come to an end. The MDGs are a framework of eight goals that emerged from a commitment by 172 nations at the Millennium Summit to end extreme poverty. Tomorrow will be an historic day, as all 193 member states of the United Nations commit to 17 new Global Goals for Sustainable Development that will shape global priorities for the next 15 years.
For the first time, we will have truly Global Goals. The MDGs focused on a small number of critical, urgent priorities in developing countries. The new Global Goals for Sustainable Development are more comprehensive and will apply to all countries, including Australia. Gender equality is a specific goal and targeted through other goals, reflecting a recognition that gender equality is essential to achieving sustainable development.
Goals and targets make a difference. They signal priorities, helping to focus effort and mobilise energy and resources. For this reason, women's organisations were critical of the limited focus on gender equality in the MDGs, with its silence on reproductive rights, gender relations, the role of men and boys and violence against women.
But how did things change in the areas that were targeted by the MDGs? On the eve of the new Global Goals we reflect on some of the successes and limitations of the Millennium Development Goals in contributing to gender equality.
MDG3 focused on promoting gender equality and empowering women, with a specific target for eliminating gender disparity in education. The indicators to monitor progress towards MDG3 were a bit broader:
closing the gender gap in education at all levels;
increasing women's share of wage employment in the non-agricultural sector; and
increasing the proportion of seats held by women in national parliaments.
So what changed in the last 15 years?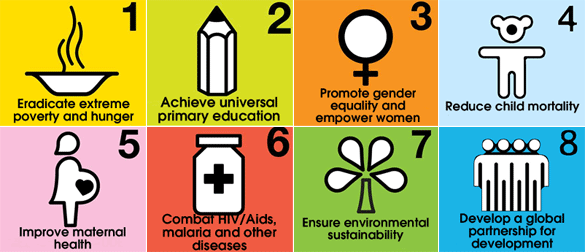 The positive headlines
Gender parity achieved for primary school education
Eliminating the gender gap in education was the key target of the gender equality goal. According to the MDG Report 2015, many more girls are in school compared to 15 years ago. The gender gap has narrowed substantially at all levels of education, although the greatest improvements are at the primary level. About two-thirds of countries in the developing regions of the world achieved equal enrolments of boys and girls in primary school. However, large differences remain across regions and countries. At secondary level, girls remain disadvantaged in Oceania, sub-Saharan Africa and Western Asia. Equal enrolment of girls and boys has only been achieved in 36% of countries in developing regions where data is available. The biggest gap remains at a tertiary level: only 4% of nations achieved gender parity; in some regions, more women than men went on to further study, in others many more men than women were benefiting from tertiary education.
These gains in education for women and girls are important. They also have a significant flow on benefits for paid employment and political participation.
More women in paid work
The proportion of women in paid employment outside of agriculture has increased though only slowly, up from 35% in 1990 to 41% in 2015. There are also 13% fewer women in vulnerable employment with little or no financial or social benefits.
A larger proportion of parliamentary seats are held by women
The average percentage of seats in national parliaments that are held by women globally has nearly doubled compared to 20 years ago, with gains in 90% of countries. In four countries women hold at least half of all parliamentary seats, with Rwandan women occupying 60% of seats.
But…
We still can't measure accurately whether women are more likely to live in poverty than men
Currently, the world measures the poverty of households rather than individuals, so it is impossible to know with accuracy how poverty varies between women and men. The Individual Deprivation Measure would change this if it were widely used.
Gender pay gaps persist
Though the proportion of women in the paid workforce has grown, it is still only 50% of working age women, compared with 77% of working-age men. Women continue to face a range of barriers, notably their existing load of unpaid household and care work. Women also continue to earn 24% less than men globally. In Australia, the national gender pay gap is around 18%. Globally, women with similar levels of higher education to men are still more likely to be unemployed. Women are also more likely to work in family businesses where they have little to no security or pay.
Oceania's political representation is still incredibly low 
Despite gains in the women's political representation overall, they still only occupy 1 in 5 seats globally. Women's representation in national parliaments in the Oceania region is the worst in the world, with only 4.4% of parliamentary seats occupied by women. The recent election of Josephine Getsi in the Autonomous Region of Bougainville, and the increase in the number of seats held by women following the 2014 election in Fiji are welcome signs of change. But there is a long way to go.
So, as the Millennium Development Goals end, there is much 'unfinished business'. And importantly, the MDGs were silent on many issues at the heart of gender inequality including reproductive rights, gender relations, the role of men and boys and violence against women.
As we look forward to the launch tomorrow of the new Global Goals for Sustainable Development, Goal 5 – to 'achieve gender equality and empower all women and girls' – holds out the promise of real change. IWDA for its part will work to see this promise kept.
The 2015 Report on the Millennium Development Goals can be found here.
Next week our focus will shift to the new Global Goals for Sustainable Development.