Statement from the Women's League of Burma
July 11, 2014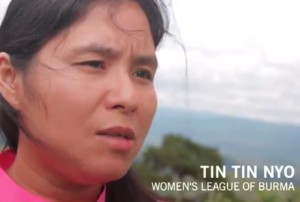 IWDA partner, the Women's League of Burma has released a statement titled, 'High-level intimidation of Chin women activists exposes systemic impunity for military rape'.
Tin Tin Nyo, General Secretary of Women's League of Burma says, "Changes to the 2008 Constitution must take place immediately, to remove the blanket amnesty to all former military regimes for their previous crimes, and to bring the military under civilian control. If the military remains outside the law, the women of Burma will continue to endure systematic rape committed with impunity."
You can read the full statement from the Women's League of Burma here.