Songs of Healing
April 17, 2015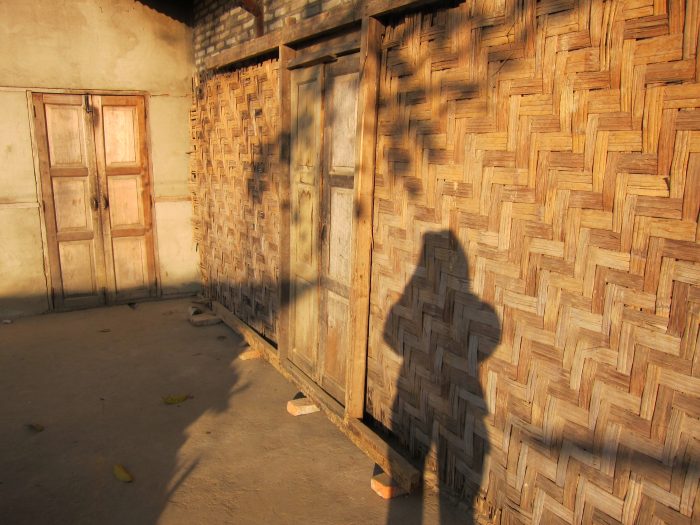 This is a story from Kham Yard, a long-time staff member of IWDA program partner Shan Women's Action Network (SWAN) in the Burma & Borders region. Kham Yard recently wrote a collection of stories from her experiences over more than a decade of work with SWAN. Following is one of her stories.
I remember when SWAN published its 'Licence to Rape' report in 2002, things were very tense. There were times when, as staff members, we feared the recriminations of the Burmese government so much that we couldn't go to work; we were rendered housebound. But while the world started to pay attention to what was happening to the ethnic women of Burma, military impunity for sexual crimes committed inside the country continued.
Meanwhile, more and more rape survivors, in desperate need of emotional and physical support, were fleeing to the Thai-Burma border. As interns at SWAN, I and other young women received training to become counsellors for survivors of rape. The training was comprehensive, but I remember that amidst all the learning, clinical practice and discussion, I felt a bit disconnected from reality. I desperately hoped that I would be able to help these women, in any way I could. I was eager to get into the field and practise what we had learnt.
At one place on the border, we met twelve women who had been brutally raped in their village by roaming Burmese military personnel. Two of the women were born mute, and used sign language to communicate. You could see that they were all very sick, both physically and emotionally. Some bore vacant expressions, like they had left their true selves somewhere else. Somewhere safe. Others avoided eye contact, their trust for fellow human beings shattered. All had neglected their personal hygiene – they had stopped washing, stopped caring. One of the women, who was slightly built, with high cheek bones and tangled, sun bleached hair, stared at me intensely. I looked deep into her dark eyes but couldn't hold her gaze. It was disconcerting, like seeing the shell of someone. Being there with them was gut wrenching.
The twelve women joined SWAN's 3-day counselling workshop, during which I tried to work with them, to help them rebuild their strength. I told them that it wasn't their fault, what happened to them. I told them that their abuse was deliberate weapon, used to terrorise the community. I told them that they are so much more than what happened to them. It was not easy. At times I felt the weight of their pain and I struggled to keep going. But my role was not to break down, not to carry their pain but rather, to help them find ways to lighten their own load. And I kept going.
As we were closing the workshop, one of the twelve women got to her feet. She said she would like to give us something special. Her hands trembled slightly but her voice was clear and strong. In a lilting tone, she sang a song of gratitude, thanking us for our help. Her voice was edged with sadness, but after each quiver, instead of breaking, her voice seemed to grow. It was as if through her pain, she found new strength, not aggressive or combative, but a strength imbued with compassion and determined resilience. A feminist strength. A strength that heals and grows. The kind of strength that's hard to break.
Even though I had never sung in front of people before, let alone composed a song of any kind, I got up and sang them a response in which I recognised that strength, and urged them to support each other as women. Moments such as this one make me realise that strength like that can be uplifting and contagious. It is that kind of strength that Burma needs.
Authors:
Kham Yard has worked in the Women's Empowerment Program at SWAN for more than ten years, delivering psycho-social support to ethnic women from Shan State, Burma. She recently became a member of SWAN's Advisory Team.
Natasha Nicholson formerly volunteered with IWDA, where she developed an interest in Burma and the ethnic women's movement. She now works with SWAN in Chiang Mai.
Background:
In 2002, SWAN, together with the Shan Human Right Foundation, published a report called 'Licence to Rape'. It documented 173 cases of sexual violence committed against women and girls by members of the Burmese military between 1996 and 2001. The report drew widespread international attention to the human right abuses committed against ethnic women from Burma.