One Billion Rising: IWDA partner Gender and Development Cambodia rising in Phnom Penh
February 13, 2014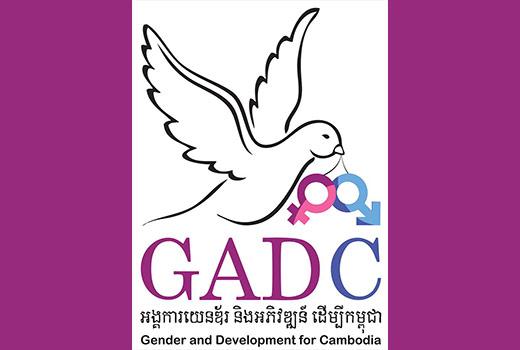 Today, February 14th, in Phnom Penh, IWDA partner organisation Gender and Development for Cambodia (GADC) is rising up as part of a simultaneous global event – One Billion Rising – in order to demand an end to violence against women and girls. GADC, alongside One Billion Rising (OBR) Cambodia, is joining with activists around the world to show their solidarity with women who have survived violence by raising their voices and dancing together to bring justice.
The campaign began as a call to action based on the statistic from the UN that one in three women on the planet will be beaten or raped during her lifetime, which with current population levels adds up to more than one billion women and girls. The event now represents a chance for people all across the world to come together to strike, dance and rise in defiance over the injustices that women suffer and demanding an end to violence against women.
Last year, GADC celebrated the inaugural One Billion Rising event with OBR Cambodia to much success, with around 500 young activists joining in the event.
The theme this year of Love and Justice comes at a time when the subject of justice is occupying Cambodia's headlines. According to GADC '…at the end of 2013 and the start of 2014, there have been crack downs and violence on garment factory workers who demonstrated for better working conditions which resulted in many including women injured and dead. Other female land rights activists had also been previously convicted and sent to prison for their involvement in peaceful protests. Many have been savagely beaten, arrested and detained without investigation. Reparations have never been made for the victims and until these days the perpetrators have not been brought to justice. The world we want to live in is where no violence is committed on women.'
Executive Director of GADC Ros Sopheap said, "We do not tolerate any forms of violence against women and girls and we, Cambodians will rise, release and dance to end violence and demand for justice."
As a part of One Billion Rising Cambodia, GADC is helping to organise a number of events around Phnom Penh including;
Flash mobs which will take place in different public gathering places across 6 days (9th to 14th February) to raise awareness of the campaign among the general public and encourage involvement.
Cycling and balloon floating around public places on the 14th of February from 8am until 11am culminating in a press conference at Wat Phnom. The trip will start from the GADC offices and aims to raise public awareness.
A stall, face painting and concert at Koh Pich, which the public is invited to join to celebrate to spread the word about the campaign and to stop violence against the women of Koh Pich.
For more information on GADC and their One Billion Rising activities, please visit their website.