Legislating Gender Equality: An Opportunity to Inspire
April 17, 2015
When Australia along with governments around the world is slashing aid to the world's poorest, it is exciting and inspiring to see Senator Lee Rhiannon's introduction of The International Aid Promoting Gender Equality Bill 2015 to the Australian parliament. The bill calls for Australian government aid to reduce gender inequality. IWDA fully supports the passage of this bill into law as a means of making the Australian aid program directly accountable to realising the equality of women and men, girls and boys. The bill speaks directly to Minister for Foreign Affairs Julie Bishop's commitment that 80% of Australia's aid expenditure be committed to effectively redressing gender inequality. If the government is looking for ways to make the performance of Australian aid count, this bill is very significant.
The bill requires the Minister for Foreign Affairs and government aid officials to ensure any official development assistance or humanitarian aid takes into account how that assistance will contribute to reducing gender inequality. Specifically, it requires the Minister to present an annual report to parliament detailing how Australian aid funds were spent to promote gender equality in recipient countries in the previous financial year. This mechanism is effective in counteracting the assumption of Australia's current aid paradigm, that simply increasing economic activity will 'trickle down' to women and therefore lead to improved outcomes in women's lives. This assumption fails to addresses structural barriers to women's equality; indeed, development assistance with a purely macroeconomic focus may actually worsen gender inequality.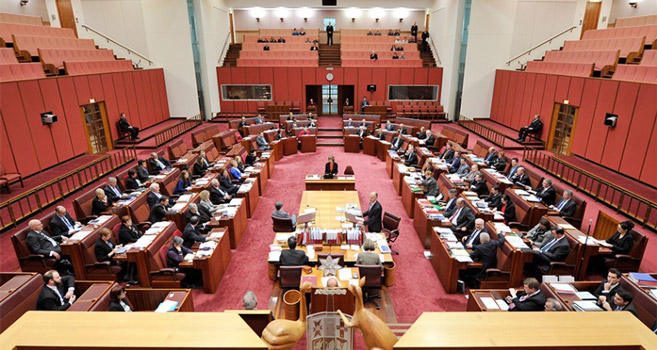 IWDA welcomes the introduction of the International Aid Promoting Gender Equality Bill 2015 and encourages parliamentarians from across the political spectrum to give their full support to a mechanism that directly links policy commitments from all three major parties to action. Not only is the intention of the bill in accordance with the proposed Sustainable Development Goal to "achieve gender equality and empower all women and girls" – a goal all UN Member States including Australia will likely commit to in September – it is also a very practical tool enabling government to track their support for gender equality into programming and expenditure, making Australian aid accountable for efficient and effective delivery of a stated policy goal.
How do we know passage of legislation promoting gender equality in foreign aid is achievable? Because it's already been done in the U.K. British MP William Cash introduced a similar bill that was passed with bipartisan support in March 2014. If you or your organisation would like to voice your support for a similar bill in Australia, check out the committee listings page for further information. IWDA will be working collaboratively with others to ensure this legislation receives the broad support it needs to enshrine gender equality commitments in foreign aid, and we encourage all parties to engage in creating a clear and simple legislative requirement to achieve what they all agree is important. IWDA hopes that debate and passage of this bill would also provide a platform for considering the re-introduction of gender budgeting beyond foreign affairs as tool for more effective policy and programming.
Gender equality is not just a moral imperative to aspire to; it is the defining instrument of sustainable global development. This bill is therefore not only an opportunity for politicians to take real action and deliver on policy statements with a global impact; it is an opportunity for law-makers to once again inspire Australians by tackling issues that matter not only to our country, but to women and men around the world.