Land Matters
May 28, 2013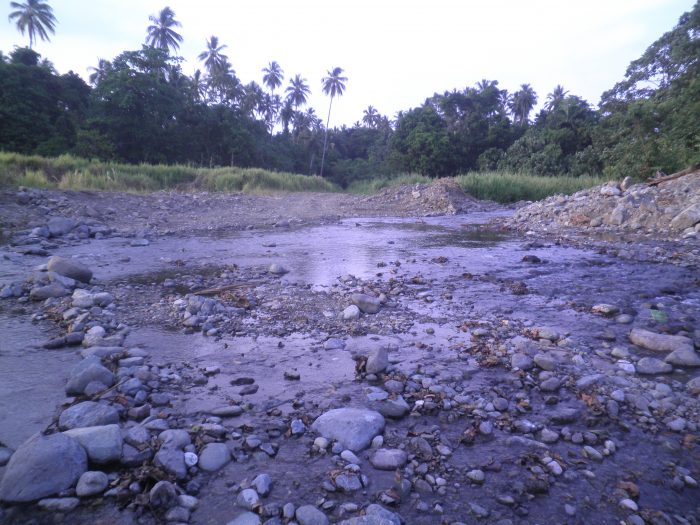 By Jo Crawford, Senior Research & Policy Advisor
Land matters. It provides a sense of place, a connection to the earth, to something solid and permanent. For many it is a link to culture and forebears. For millions around the world, land is the foundation of livelihood, providing sustenance and income, and an asset against which people borrow to invest in their future.
Winnie Byanyima, Director of the United Nations Development Programme gender team, argues that "Land is the most important asset for women in developing countries."1 But access is profoundly unequal. According to the UN's Food and Agriculture Organisation (FAO), 'Gender inequalities in land rights are pervasive.'2 Women across all developing regions are less likely to own or operate land, or have access to rented land, and where they do have access, it is often to smaller, poorer quality plots.3 Women often access land through male family members, so they depend on these relationships for their survival, which means their rights are at risk in case of divorce, widowhood or their husband's migration.4
In developing countries for which data is available, women comprise between 10% and 20% of all agricultural holders (those who make decisions about how the land is used)5 despite the fact that they produce some 60–80% of food crops.6 So women are key to food security but their rights to the land on which this food security depends remain limited and insecure.
Gender inequality in access to and control over land is worse in the Pacific than elsewhere, although the underlying data is limited7 – a common problem in the Pacific. However, we do have other information about how women's control over land is changing, how even in matrilineal areas where women have traditional rights to land, commercial deals with logging or extractive industries are being negotiated without their input, in response to growing needs for cash income. Research undertaken in Solomon Islands in 2009 by IWDA and Live & Learn Environmental Education found consistent community concern about 'unstable land ownership systems giving rise to ownership and natural resource conflict and disputes;…lack of women's influence in decision making;…and inability to identify alternative (sustainable) cash livelihood options.'8
Improving women's access to land and decision-making about how land is used is particularly important in the Pacific where 64% of the population live in rural areas (compared to a world average of 50%)9 and depend heavily on natural resources for their livelihoods. 'In Melanesia, cash incomes often supplement rather than sustain families and communities. Land and other resources are often collectively managed and subsistent, reciprocal and voluntary labour bind communities together and can also provide a social safety net in times of hardship.'10
Agriculture is also vital to the formal economy and a major source of income for women, absorbing 67% of all economically active women across the Pacific, and 79% in Papua New Guinea. Agriculture is hugely important for women, and their work in agriculture is significant for the economy.
Unfortunately, the barriers women face go beyond access to land. Women have poorer access to productive inputs than men, limiting their productivity and profits.11 If women farmers in developing countries had the same access to productive resources as men, they could increase farm yields by 20–30%, improving income, productivity and food security.12
When women have secure rights to land, they can borrow and invest to improve productivity. When they can decide how they use land and its produce and profits, the benefits are exponential. Not only is women's financial security and standing transformed, they can invest in their family's nutrition, health and collective future.13
The story of Wide Bay Conservation Association shows how IWDA is working with a local organisation to enable women in one corner of the Pacific to secure their future and that of subsequent generations.
Follow Jo Crawford on Twitter: @JoCrawford_Melb
---
Sparks, C (2010), 'Women find freedom through land ownership',
MediaGlobal News, 7 November
FAO (2010), 'Gender and Land rights: understanding complexities; adjusting
policies', Economic and social perspectives – Policy Brief No.8, p.1.
FAO (2011), The State of Food and Agriculture 2010-2011: Women in
Agriculture: Closing the gender gap for development, Rome, p.23.
FAO (2010), p.1.
An agricultural holder is defined by the FAO as the person or group of persons
who exercise management control over an agricultural holding. The holding
may be owned, rented or allocated from common property resources and may
be operated on a sharecropped basis.
Mehra,R. and Hill Rojas, M. (2008), Women, Food Security and Agriculture
in Global Marketplace: A Significant shift, International Centre for Research
on Women, p.1.
The figure is based on only three countries: Samoa, American Samoa and the
Northern Mariana Islands, FAO (2011), p.122; http://www.fao.org/docrep/013/
i2050e/i2050e.pdf. There is no Pacific country-level data on the FAO's gender
and land rights database http://www.fao.org/gender/landrights/report/en/
Asker, S (2009) Research of Aspirations and Perceptions: toward inclusive and
sustainable natural resource management in the Solomon Islands, Live & Learn
Environmental Education and International Women's Development Agency, p.8
This compares with a world average of 50% and a Global South average of
almost 56%. Feeny, S. (2010), The impact of the global economic crisis on the
Pacific region, Oxfam Australia, Melbourne, based on World Bank statistics.
Carnegie, M, Rowland, C and Crawford, J (2013), 'Rivers and Coconuts:
Conceptualising and measuring gender equality in semi-subsistent communities
in Melanesia', Gender Matters #2, p.2
http://siteresources.worldbank.org/EASTASIAPACIFICEXT/
Resources/226300-1339798342386/eap-gender-key-findings.pdf
See also: UNICEF (2006) State of the World's Children 2007: Women and
Children: The Double Dividend of Gender Equality [Internet]. New York: UNICEF.
www.unicef.org/sowc07/docs/sowc07.pdf [Accessed 15 May 2009].
Sparks, C (2010).