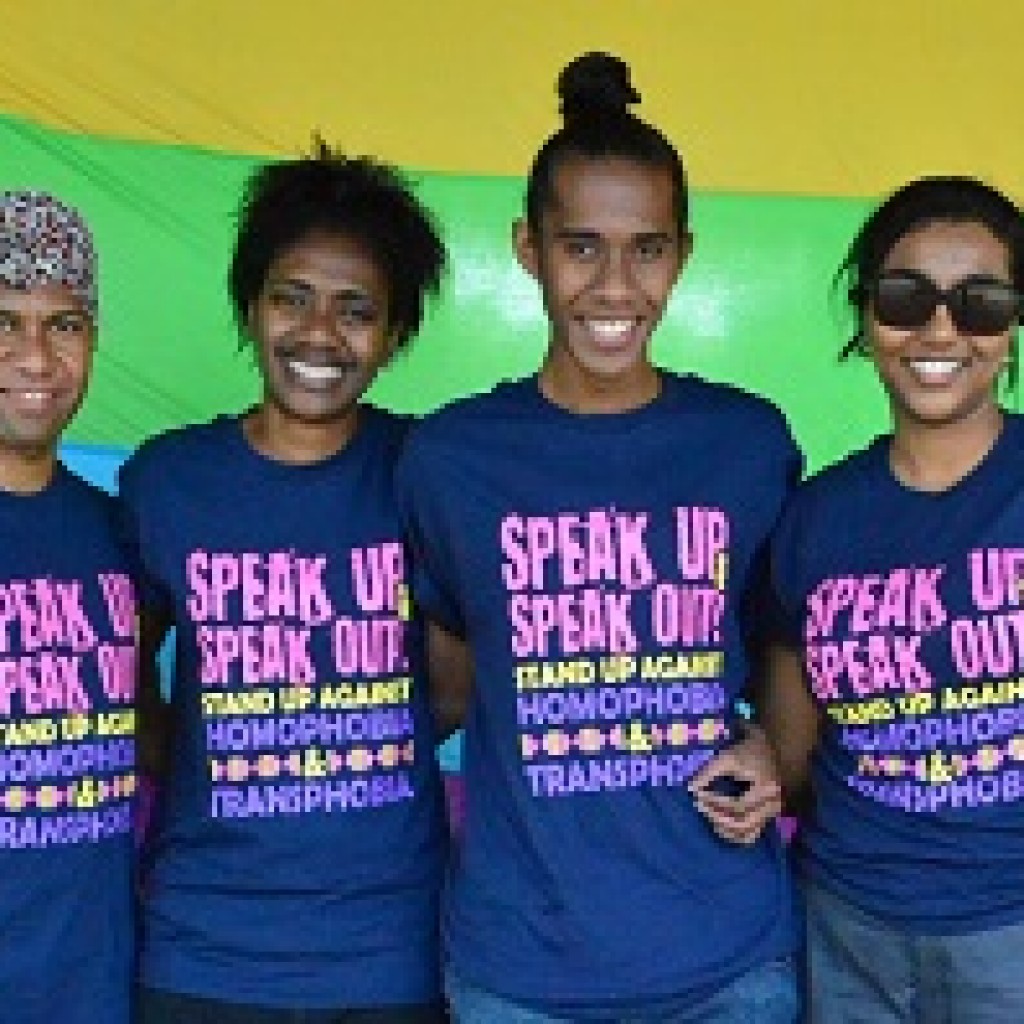 International Day Against Homophobia and Transphobia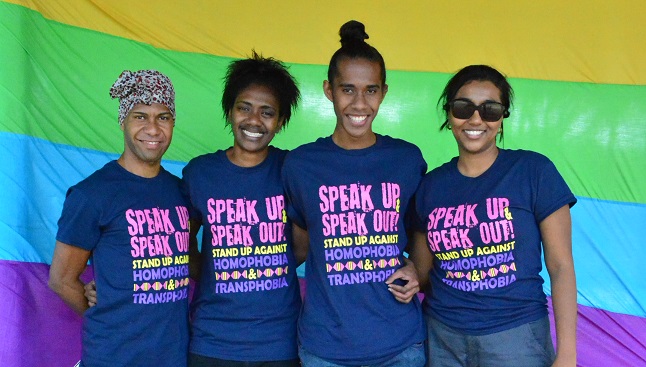 Today, 17th May, the international community recognises the International Day Against Homophobia and Transphobia. IWDA partner organisation Fiji Women's Rights Movement (FWRM) has been working in solidarity with Lesbian, Gay, Bisexual, Transgender and Intersex (LGBTI) groups as part of their programs for many years, in reocognition of the similar forms of discrimination faced by women and LGBTI people. We spoke to FWRM's acting Executive Director, Michelle Reddy, about her thoughts on these issues.
Why is the International Day Against Homophobia and Transphobia important to you?
Michelle: It's a significant day for us because all around the world, including Fiji, it draws the attention of policymakers, opinion leaders, social movements, the public and the media to the violence and discrimination experienced by LGBTI people internationally. And in Fiji, the day brings together lesbian, gay, bisexuals, transgender and intersex people and all those who do not conform to majority sexual and gender norms in solidarity. It's a day where we celebrate our diversities with pride.
What work does FWRM do around sexual orientation and gender identity issues, and what is the most surprising thing about this work?
Michelle: Apart from supporting LGTBI groups in Fiji and the Pacific in their work, FWRM advocates and lobbies in multiple spaces (nationally, regionally and internationally) in raising awareness on sexual orientation and gender identity issues and ensuring that these are on the agenda of policymakers and other stakeholders.
Is there anything interesting you've done recently or that's upcoming around LGBTQI rights or inclusion?
Michelle: At the moment, FWRM is working with multiple LGTBI groups in Fiji in putting together a case study on the involvement and experiences of LGTBI groups in Fiji's recent constitutional making processes. This case study is funded by International IDEA and will be shared at a meeting in Washington DC this month. The final case study will be released in July 2015.
What are your hopes for the future surrounding these issues?
Michelle: My hopes surrounding the issues is that there are legal improvements and political support to greater acceptance of and respect for LGBTI people.