Income Matters
June 7, 2013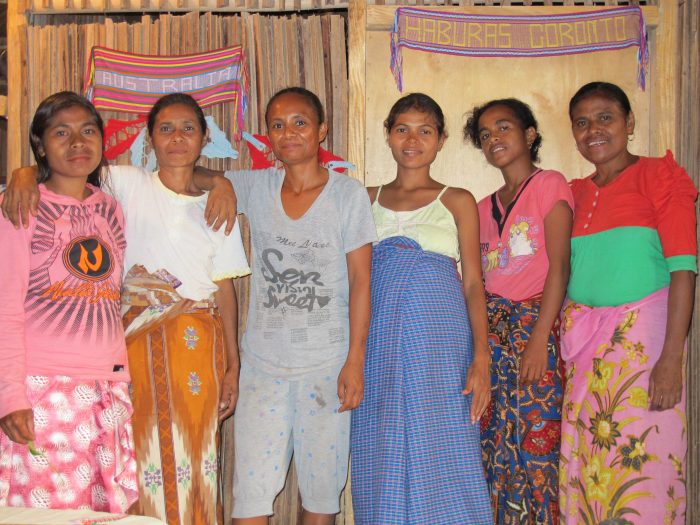 By Jo Crawford, Senior Research & Policy Advisor
Women's income matters.
It matters for national economies: restrictions on women's access to employment costs Asia and the Pacific as a whole up to US$47 billion every year.
1
Simply enabling women to have the same opportunity as men to participate in the formal economy would see productivity per worker in Asia and the Pacific increase by between 7 and 18%. But while adding up the benefit of women's income to show its impact at a national level certainly highlights its significance, it is not only this aggregate impact that makes women's income important.
For an individual woman, an independent income can give them increased capacity to spend money on the things that matter to them. Recent research that IWDA has been involved in found that
'…for many women in Melanesia, being able to generate and control an independent cash income stream through their work in the formal or informal sector is very important. When men are the primary breadwinners, they tend to have more influence over decision making about household expenditure than women… The fact that men do not always share decision making about the income that they earn and do not give their wives income for their personal needs is a strong driver for women wanting to earn their own income….2
Women's income also matters for families. One estimate suggests that women and girls reinvest an estimated 90% of their earnings into their families, compared with 30-40% by men.3 So even if total family income does not increase but women earn a greater proportion of it, families typically benefit.
Studies from across developing and developed regions (for example, from places as diverse as Brazil, Ghana, South Africa, and the United States) show that income in the hands of women positively affects their female children's health (Duflo 2003; Thomas 1995); commonly, the marginal effects of income and assets in the hands of mothers are larger than effects of similar income and assets in the hands of fathers.4
A significant impediment to women increasing their income is how much time they spend doing unpaid household and care work. Across the world, women continue to spend more time on unpaid household and care work than men, ranging from twice as much time in Sweden to 4.6 times more in Ghana to 6 times as much in Pakistan.5 This is so even when women earn most of the income; for example, in France women do 50% of all unpaid housework even when they earn 100% of household income.6
Traditional expectations that women will take primary responsibility for household and care work can limit their ability to earn income by limiting livelihood opportunities to those that can be fitted around household and care responsibilities. But as the Taking Steps story shows, when women are supported to meet together, share skills, build confidence, negotiate time by sharing household tasks, and develop their micro-businesses, the benefits from increased income go to contribute to household needs.
A more equitable sharing of paid and unpaid work is part what is needed to enable women to improve their income and well-being, giving them back time they can use to build sustainable livelihoods for themselves and their families.
---
International Labour Organisation (2011), online: http://www.ilo.org/asia/info/public/pr/lang–en/WCMS_154852/index.htm
Gender Matters, Issue No. 2, p. 5
Nike Foundation. (2009) The Girl Effect: Not Just about Girls: Engaging Men and Boys is Key to Girls' Ability to Achieve their Full Potential [Internet]. www.nikefoundation.com/media_room.html [Accessed 19 May 2009].
World Bank East Asia and Pacific Regional Report: Overview: Toward Gender Equality in East Asia and the Pacific: A Companion to the World Development Report 2012, p.5
World Bank (2011), World Development Report 2012: Gender Equality and Development, World Bank, Washington, p. 297
Wisor, S (2012), 'The World Development Report 2012: A Review', CROP Poverty Brief, January, www.crop.org