When Chay became the first ever woman elected to her local community council in rural Cambodia, she was determined to speak up for the women in her community.
But when she walked into the meeting, it quickly became clear that she wasn't welcomed by her colleagues.
Please make a gift this International Women's Day to help women lead.

Having been a traditional midwife for many years, Chay's fellow villagers knew and respected her. Many of them encouraged her to run for the local community council because they trusted her vision and leadership.
But Chay, like so many women leaders around the world, was silenced and ignored. She came up against conservative beliefs about the role of women in society.
"Your job is to cook the rice," they told Chay. "You're just a woman."
This was some of the discrimination that Chay faced in her role as a leader. Will you please make a gift this International Women's Day to help women lead?
Your donation can help women leaders to advocate for and create the change they want to see in their communities.
IWDA works with partner organisations in Cambodia who provide women leaders with training on public speaking, facilitation and women's legal rights, and teach skills to influence decision-making.
Importantly, they also work with male leaders to raise awareness of women's rights so they can become advocates for gender equality.
In a society where women are facing multiple barriers to leadership, IWDA's partners urgently need support and resources so they can deliver more training.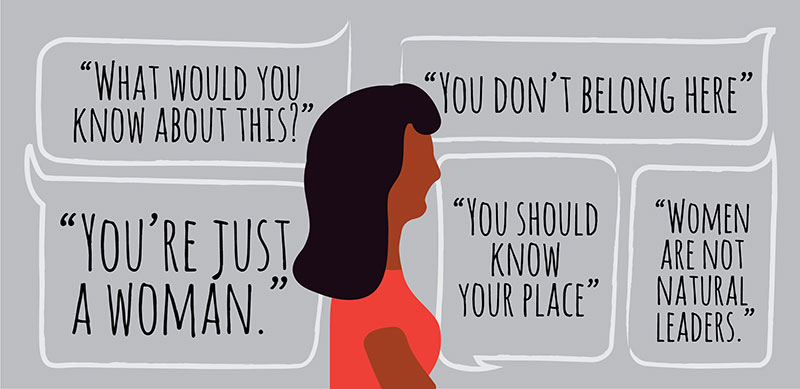 As the only woman on her local council of nine people, Chay was constantly ignored or silenced when she tried to speak up or raise important issues.
In Cambodia, this sort of harmful gender discrimination against women and girls can start early.
Many women have grown up following a traditional 19th-century code of conduct for women, called the Chbab Srey, which still functions as customary law today. The code has been passed down across generations, and it outlines expected behaviour for women and girls.
According to the Chbab Srey, women must serve and respect their husbands at all times and above all else.
The code includes the lines 'school is more useful for boys than girls' and 'a woman's place is at home tending to her husband and children'.
While it is not legally enforceable, many rural communities take the Chbab Srey seriously and it remains a basis for gender roles in Cambodia.
The code was formally taught as part of the Khmer literature school curriculum as recently as 2007, with students expected to memorise the entire Chbab Srey.
Currently, Cambodian girls aged 13-15 still read literature textbooks that include a shortened version of the code, featuring lines like 'a woman's poor character results in others looking down upon her husband.'
Harmful beliefs like these won't change until we have more women in positions of leadership to help shift these attitudes. 
IWDA's partner organisations in Cambodia aim to empower women leaders so they can build an environment in which women are respected.
Your donation can help women leaders:
learn how to successfully advocate for funding for women's issues
develop skills to gather community interest to incorporate into town planning processes
learn about laws surrounding gender-based violence so they can stand up for survivors in their community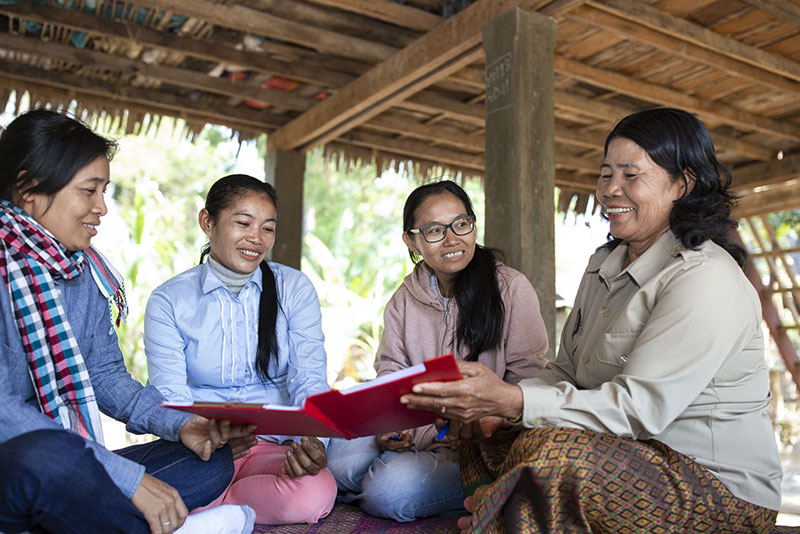 IWDA's partners also work directly with men to challenge the attitudes and behaviours that prevent women from taking up leadership positions. Together they tackle harmful stereotypes, such as girls are less important than boys, or the belief that issues affecting women do not matter.
Luckily for Chay, she was invited to attend a Women in Leadership workshop run by one of IWDA's partners in Cambodia. There, she networked with other women leaders and realised she wasn't alone.
She learned about community planning, financial budgeting, and how to get her voice heard so she could raise important issues affecting women in her community.
Chay realised how little money was being spent on problems impacting women.
"I came into the meeting hall, and I asked the clerk to produce a report on how much money was spent on issues facing women," Chay said. "When presented with the facts, the men started listening."
Now, more than ever, the rights of women and girls are being rolled back. Women are being left out of important decisions, and are drastically underrepresented at all levels of society.
Your donation can help women leaders overcome the barriers to leadership.
Together, we can achieve gender equality for all.