DONATE NOW TO GIVE WOMEN FREEDOM FROM VIOLENCE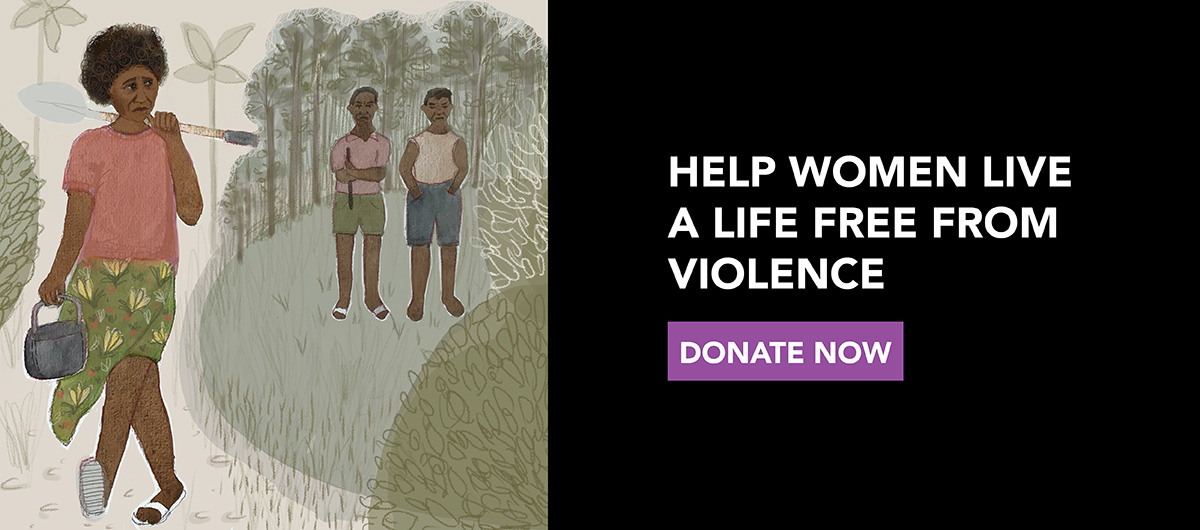 Hello ,
The Eastern Highlands Province in Papua New Guinea (PNG) is one of the most dangerous countries in the world to be a woman. 
Shockingly, a woman is beaten every 30 seconds in PNG, often by her husband or partner.  
And for women living outside the capital, access to support services can be dishearteningly scarce.  
IWDA partner Eastern Highlands Family Voice (EHVF) is one of only a handful of domestic violence support services in the Highlands of PNG, and demand is extremely high for counselling and referral services.  
Your donation can help provide safe house accommodation, counselling services and transportation costs to women in PNG who are living in fear for their life every day. 
IWDA partner organisations in PNG are not only responding to violence against women, they're working to eliminate it. But they need your help.
xx donation of $xx to IWDA.
$30 can help provide urgent safe house accommodation for a woman escaping a violent home
$75 Can help fund counselling, legal or transport services for a survivor of violence
$200 Can help support a workshop on women's right to safety in a community in PNG
OR ENTER AN AMOUNT