Help women take control of their money and save safely
Women in the Solomon Islands don't have a safe place to store their life savings. If they keep their money at home, they are more vulnerable to theft or violence.
The WARA savings and loan club, one of IWDA's partners, is working to change that. The club helps women to manage their money and store their savings safely.
But for every woman that is able to take control of her money, there are more than 100 women and girls struggling to stand up for their rights.
Your kind donation will:
Help women take control of their money.
Help women achieve financial independence.
Help women attend leadership and financial training.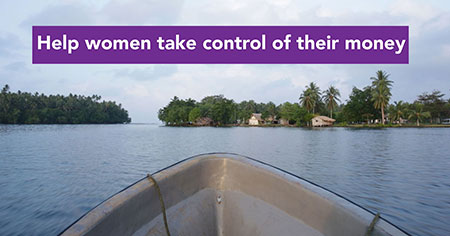 Please donate now to help women save safely and take control of their money.
Donate Now to Help Women Take Control of Their Money
* Donations $2 and above are tax-deductible. Payments are made through our encrypted eWay Gateway.