Defending women's rights in Papua New Guinea
May 14, 2014
By Tessa Walsh, IWDA Papua New Guinea Program Manager
Working in the Highlands of Papua New Guinea since 1987, we know the deep connections between family and sexual violence, tribal conflict, sorcery, and harmful cultural practices to women. It is complex and dangerous to stand against traditions that are violent and target women. Yet, taking incredible risk to address these issues is what our partners do.
Obviously, women who experience traumatic and sometimes extreme forms of violence need medical, psychological, and legal support. But government services are near absent at community level. This is why the work of our partners, Women's Human Rights Defenders (WHRDs) is critical. They work tirelessly to support and protect women while advocating for their rights. Working with few resources, they put their personal safety at risk and face incredibly tense and violent situations. The demand for their time is high.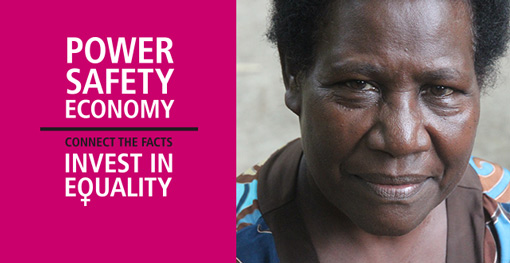 We support them. In February, we ran training for 25 WHRDs from three provinces of the PNG Highlands. We engaged experienced WHRDs to deliver training on practical conflict counselling skills and coping with difficult situations.
During the training, many women expressed how powerful the training was. It gave them the skills to help their families and communities manage intergenerational conflict and help break the cycle of violence.
The psychological well-being of WHRDs and survivors of violence is often overlooked. Counselling is important. It helps to heal and support WHRDs to continue fighting for women's rights in PNG.
If you agree with us that women's rights are connected, please invest in equality – donate to IWDA before 30 June to reduce your tax this year and make a positive difference for women in Asia and the Pacific.