Dame Marilyn Waring to speak at Measure What Matters Conference Dinner
January 14, 2020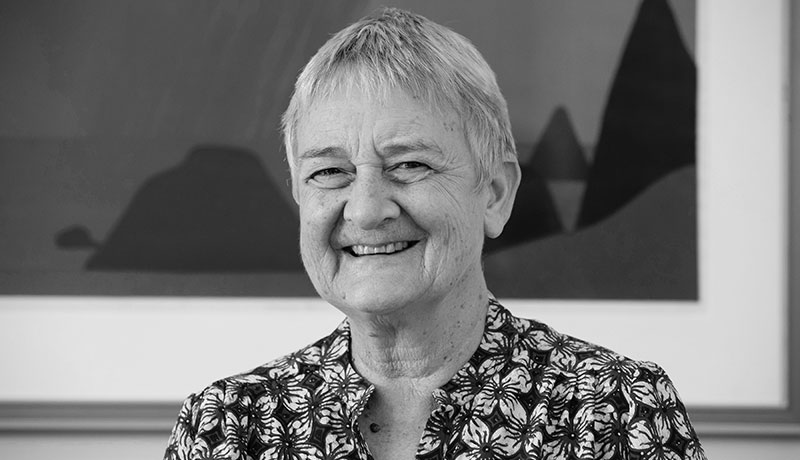 Dame Marilyn Waring, Professor of Public Policy at Auckland University of Technology, is a renowned feminist, political economist, former New Zealand politician, author and activist for women's human rights and environmental issues. It's our pleasure to announce that Marilyn will give the keynote address on 7 April at the Conference Dinner of Measure What Matters – a global conference showcasing the Individual Deprivation Measure (IDM).
The IDM is a powerful new tool that overcomes gender-blindness of current poverty measures and can support organisations and governments to target deprivation and inequality more effectively. The current IDM Program is a partnership between the Australian National University, International Women's Development Agency and the Australian Government through the Department of Foreign Affairs and Trade.
Known as the principal founder of the discipline of feminist economics, Marilyn's critique of the limitations of Gross Domestic Product (GDP) and sustained advocacy for a more inclusive understanding of economic, social and environmental value has influenced academics, government accounting, and United Nations policies. In recognition of her contribution, she was recently awarded the honor of Dame for her services to women and economics.
In this recent TEDx talk in Christchurch, Marilyn explains that unpaid labour (such as childcare) is still the largest sector in many countries, adding that: "you cannot make good policy if the single largest sector of your nation's economy is not visible. You can't presume to know where the needs are. You can't locate time poverty. You can't address issues of need."
Marilyn has long called for time use surveys and alternative methods of measuring a country's productivity. Her speech at the Measure What Matters Global Conference Dinner will continue this theme of measuring beyond GDP to better capture and understand what counts.
See here for details on our other keynote speakers:
Sarah Bradshaw, Professor of Gender and Sustainable Development, School of Law, Middlesex University;
Papa Seck, Chief Statistician, UN Women;
David Hulme, Professor of Development Studies at the University of Manchester.
---
Register here by 17 January for early bird pricing for the conference.