Help Young Women Escape the Horrors of Trafficking
Please donate now and help free young women from the horrors of human trafficking and forced marriage.
In northern Myanmar an estimated 98,000 young people are vulnerable to human trafficking. They lose their freedom and are treated as property – they endure a living hell.
Cho Cho was one of them.
She was forced into a car and sold to a family to be their son's wife. For months she was their prisoner.
But, thankfully IWDA's partner organisation, Ta'ang Women's Organisation (TWO), responded to Cho Cho's call for help and funded her safe return home.
Today, your kindness can help young women like Cho Cho gain their freedom back too.
• $42 can help teach a young woman to seek help if she feels threatened
• $96 can help pay for a month's accommodation at a crisis centre
• $112 can help provide 2 month's worth of food for a human trafficking crisis centre.
Every young woman deserves her freedom, not a living hell.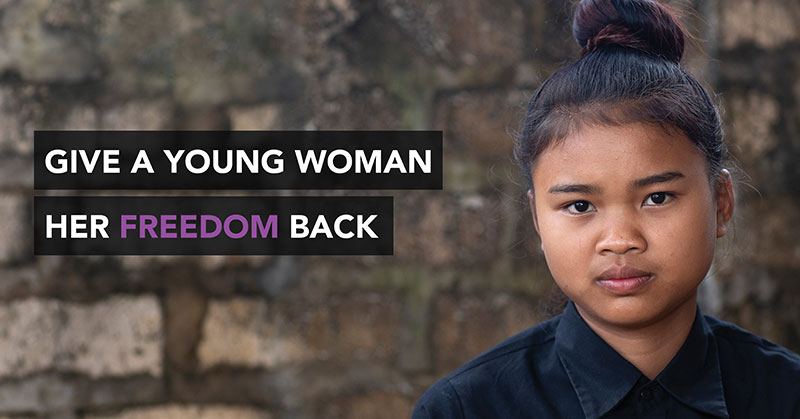 Please donate to help young women like Cho Cho regain their freedom.

Donate Now And Give A Young Woman Her Freedom Back
* Donations $2 and above are tax-deductible. Payments are made through our encrypted eWay Gateway. A receipt will be emailed to you.