Home Should be a Safe Place
Every woman deserves to be safe in her home.
But, in Bougainville, 2 in 3 women experience gender-based violence.
Please help women like Mary escape the violence.
For seven years, Mary was beaten regularly by her husband until finally, she couldn't take it anymore. The last time her husband beat her, he hurt her so badly she was afraid for her life. Mary had to leave.
Thankfully Mary found refuge at one of the safe houses run by IWDA partner organisation Nazareth Centre for Rehabilitation (NCfR).
But with only four safe houses for a community of 250,000 people, NCfR is struggling to keep up with demand.
By donating today, you are helping Bougainville's safe houses accommodate more women and their children when they need it the most.
$76 can help provide food for a woman like Mary and her children for a week
$112 can help fund a safe house counsellor to work with a family to create a safer home environment.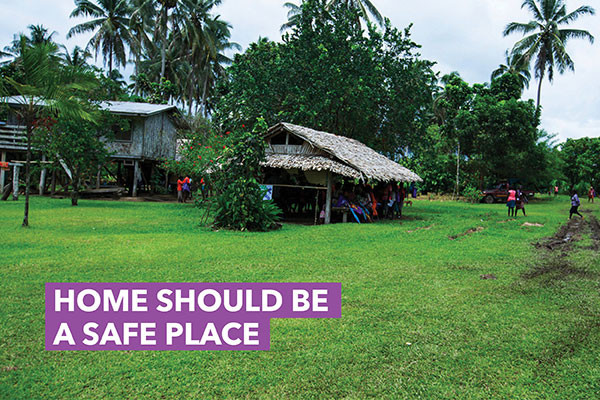 Two in three women facing the constant threat of violence is two too many.
Make a tax-deductible donation by this Sunday, 30 June and help Bougainville's safe houses urgently accommodate more women.

Donate Now To Help Provide Safety
* Donations $2 and above are tax-deductible. Payments are made through our encrypted eWay Gateway. A receipt will be emailed to you.