Big changes from one woman in the PNG parliament
June 11, 2014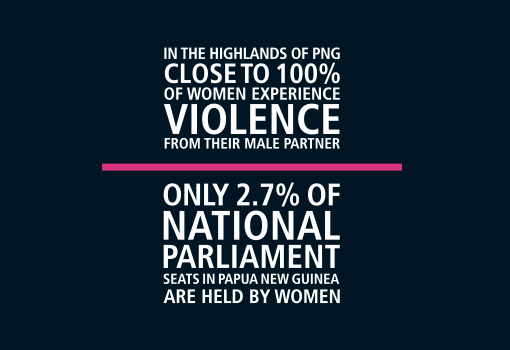 In Papua New Guinea, just 2.7% of seats in the national parliament are held by women. That's only three women in a 111 seat house.
Also, close to 100% of women in the Highlands of Papua New Guinea face violence from their male partner. It's hard to imagine that wouldn't change if more women held political power in PNG. In fact, one of the three women currently in parliament is actively working to make it happen.
Governor Julie Soso is one of the three women in the Papua New Guinean parliament, and is actively working to resource women's rights initiatives. Soso was elected as PNG's first female Governor in 2012. She leads Eastern Highlands Province, which is one of the most populous provinces in the country and one that is known for being particularly dominated by patriarchal 'big man' politics.
Since being elected, Governor Soso has been an advocate for women's rights on the national stage and brought women's issues to the forefront. She has proposed legislation banning polygamous marriages which she says 'are not conducive to women making their own decisions', and promoted adolescent sexual and reproductive health rights. She has also allocated millions of kina towards women's economic empowerment and violence against women initiatives.
In particular, Soso has supported IWDA partner organisation Eastern Highlands Family Voice (EHFV), which provides counselling services for women who are experiencing violence in Governor Soso's province. Eastern Highlands Family Voice said, 'Madam Julie Akeke Soso is a voice for the women and a champion to many women. She is sometimes referred to as the "iron lady" who has zero tolerance to corruption.'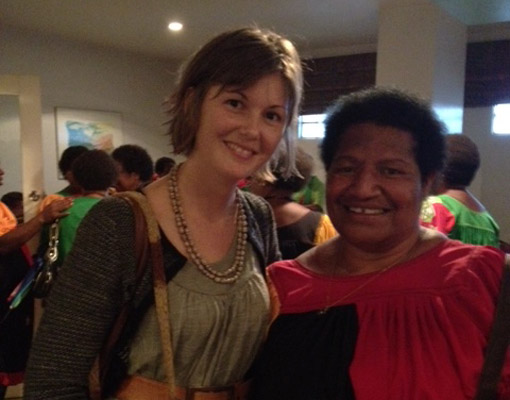 Governor Soso has advocated for the construction of a safe house for women and girls in Eastern Highlands Province. Despite increasing demand for the counselling services of EHFV, and the fact that nearly 100% of women in the province face gender-based violence, there are currently no formal safe houses for women there.
Governor Soso recognises the direct link between women's political participation and the realisation of women's rights. There are 264 local level government wards in the province Soso governs, and she says 'I intend to empower and endorse women to be involved in critical decision-making.'
'I do not want our women to be passive, and to continue living under the dominions of men. But want them to be optimistic, knowing that I am one of their kind that is leading the province.'
If you agree with us that women's rights are connected, please invest in equality – donate to IWDA before 30 June to reduce your tax this year and make a positive difference for women in Asia and the Pacific.