A landmark decision for women's human rights in Chile
August 22, 2017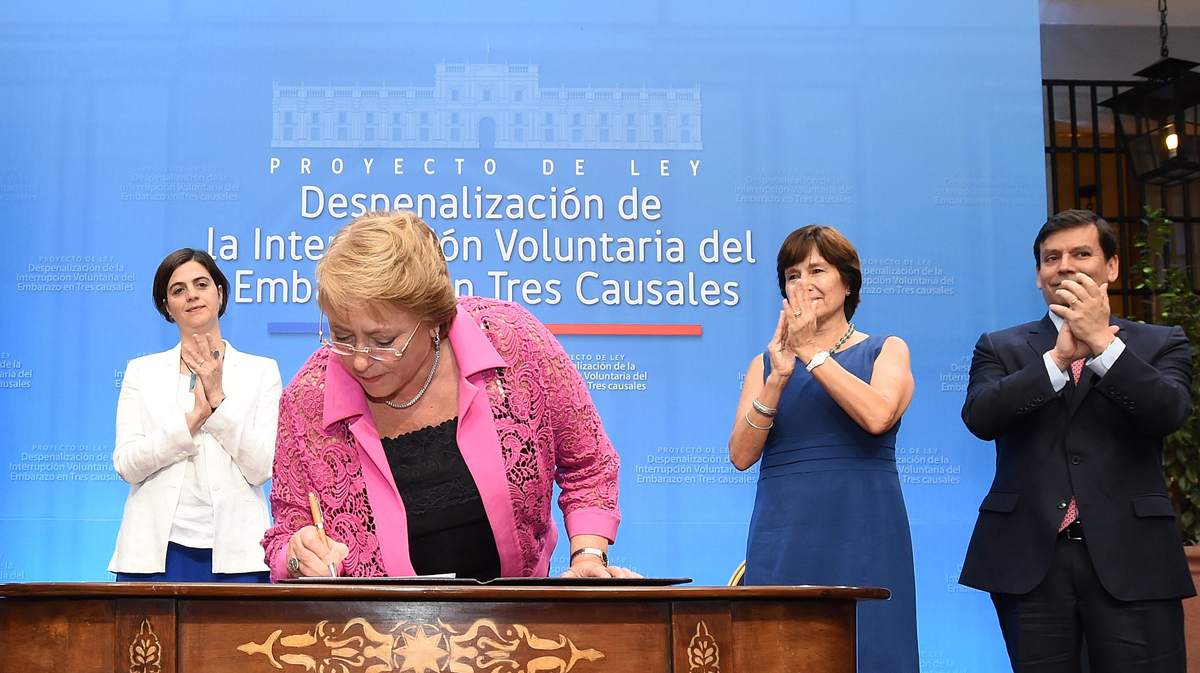 This week, in a momentous move for women's rights, the Constitutional Court in Chile made a judgement that lifts the complete ban on abortion. They legalised abortion in exceptional cases, ending the country's absolute ban on the procedure. A 6-4 ruling by judges on Monday accepted constitutionality of abortion in 3 specific cases: rape, threat to mother, birth defects.
This is thanks in no small part to the work of Michelle Bachelet, Chile's President.
Many will know of Michelle Bachelet from another hat she has worn in the last decade. The former United Nations Secretary General Ban Ki-moon named Michelle Bachelet the first Director of UN Women in 2011.
She served for two and a half years before returning to Chile. What people may not know about Michelle is that she was imprisoned as a young woman with her mother during the rule of Gen. Augusto Pinochet.
She was forced into exile living in Australia and Germany before returning to Chile and working as a paediatrician and human rights activist. Her life has been a product of oppression and a response to increasing women's political participation and voice.
In early March 2013, Michelle Bachelet returned to Chile and announced her intention to stand as a Presidential candidate – for the second time in her life, having served as President from 2006-2010.
"I am going to work to lead the next government: the first government of the new political and social majority that allows us to confront inequality and build a more inclusive Chile," she said.
The President has done just that. In 2015, she tabled a Bill in Congress to begin to legalise abortion – a huge move in a country long opposed to it.
This new law to end the full criminalization of abortion in Chile brings new impetus for us all. It's testament to all who worked so hard for so very long to avail the nation's women of these sexual and reproductive rights.
Last week in Canberra, Australia, Tanya Plibersek MP, gave the 2017 EMILY's List 2017 Oration. She also addressed sexual and reproductive rights for women and girls.
"Reproductive freedom is integral to gender equality…In Australia, you might be surprised to see how different our laws are across the country," she said.
Christina Cauterucci, a staff writer at Slate in the USA, reminded us this week of how rapid and cruel reversals to sexual and reproductive rights can be. The Texas Legislature is now posing restrictions on where transgender people can use the bathroom and pushing another bill restricting abortion access and prohibiting all insurance companies from covering abortion care in their standard plans.
Planet Earth's 2030 Agenda for Sustainable Development,  'The Global Goals' (or the SDGs) are explicit about the accountabilities of all nations to ensuring healthy lives  and achieving gender equality for all ages. This includes the target by 2030 to ensure universal access to sexual and reproductive health and reproductive rights.
All women have a right to full sexual and bodily autonomy, and the latest move by Chile is a step in the right direction.