4 Feminist Mother's Day Gifts Ideas For Every Budget
March 29, 2017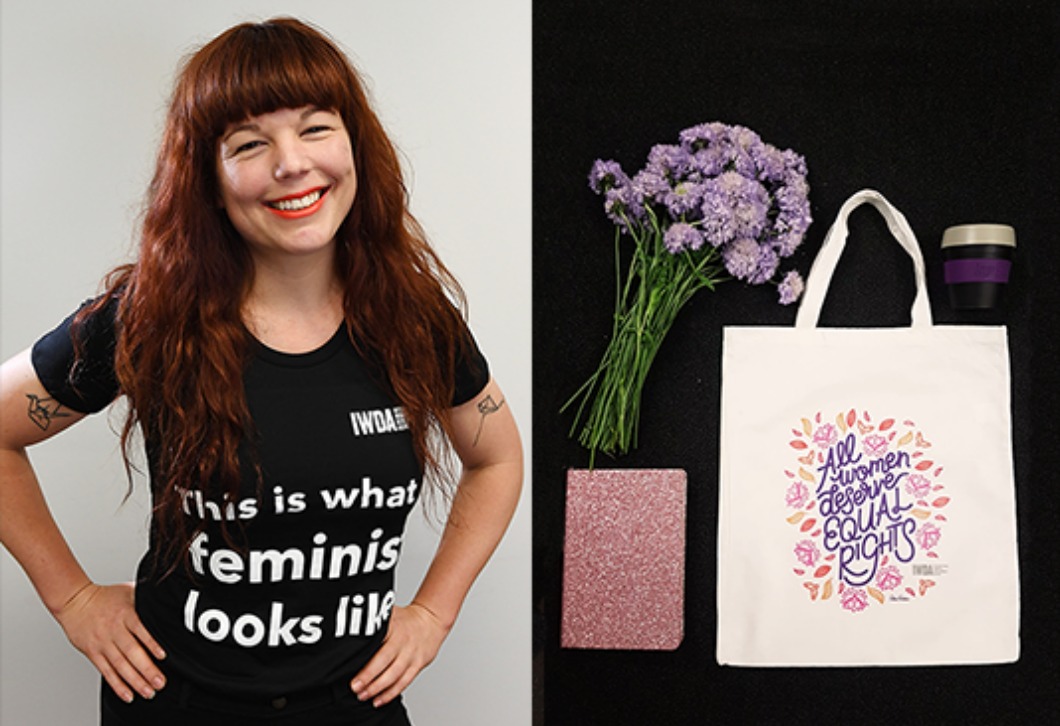 While Mother's Day traditionally honours biological mothers, to us, it means saying thanks to the good women who have helped make you who you are today. Mothers, grandmothers, stepmothers, sisters, aunties, the next door neighbour who taught you about feminism – to us, they all count.
This Mother's Day happens to coincide with our brand new merchandise range – it's all ethically-sourced, locally-designed, and profits are going directly to advancing women's rights in the Asia Pacific region.
Whoever you're gifting this year, here are some attractive, affordable ways you can wear your feminist heart on your sleeve.
T-shirts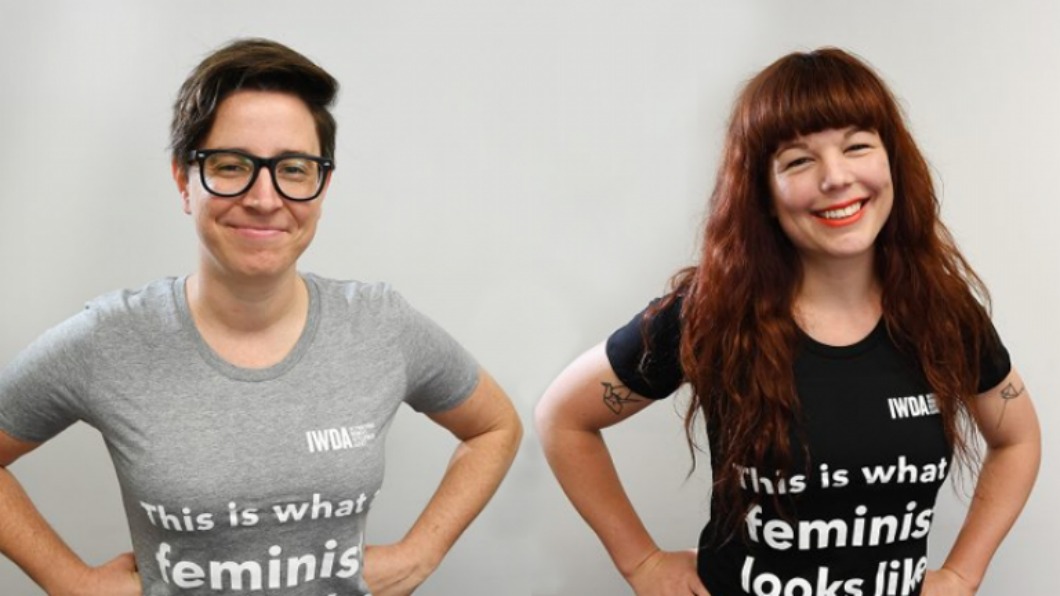 We're in love with our new t-shirts. They're AS Colour, so they're soft, comfy and have a great fit. The best thing? They come in all sizes, from wee little babies (12 months) up to men's XL. With four colour options and two messages, you're bound to find something that fits anyone's physical and philosophical aesthetic.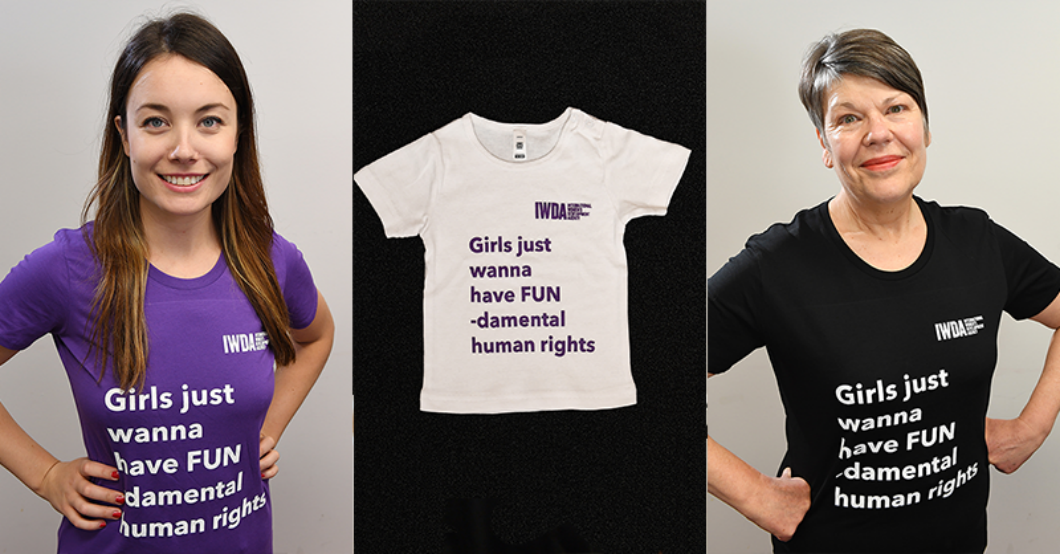 Badges
Back in January US Senate Majority Leader Mitch McConnell censured Elizabeth Warren for speaking out against now-confirmed attorney general Jeff Sessions. McConnell said, "She was warned. She was given an explanation. Nevertheless, she persisted."
As fellow 'PerSISTERs', we couldn't agree more – so much so that we've put them on badges for whenever we wake up feeling extra powerful. The badges come in packs of two so you can keep one for yourself and give the other to a PerSISTER in your life.
Magnets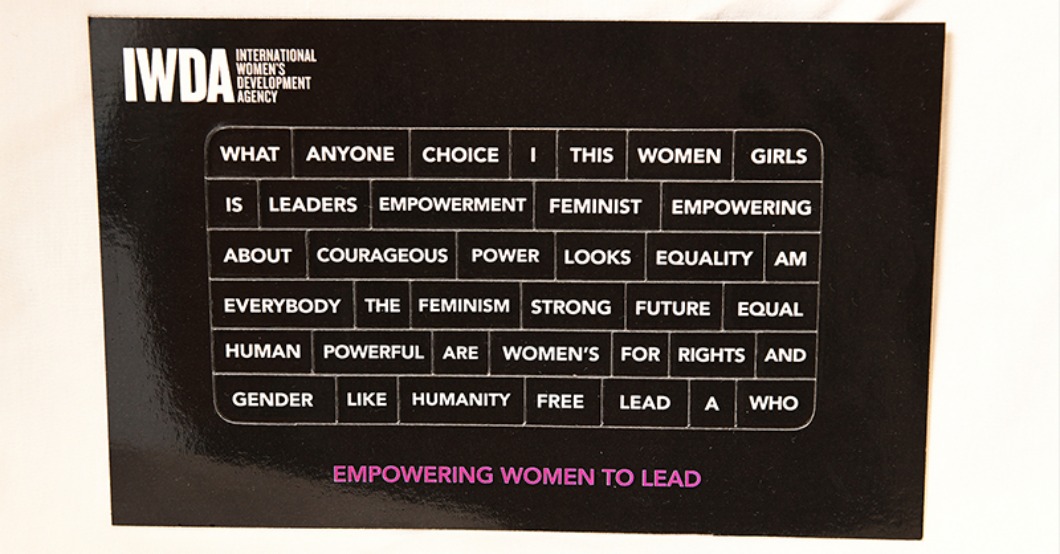 Does your sHERO fancy yourself a bit of a wordsmith? We've created a series of word magnets so you can make your own feminist messages on any metallic surface. There are a myriad of phrases you can make with these. Have some feminist fun on your fridge with these magnets featuring words in the theme of women's rights and gender equality.
Gifts of Change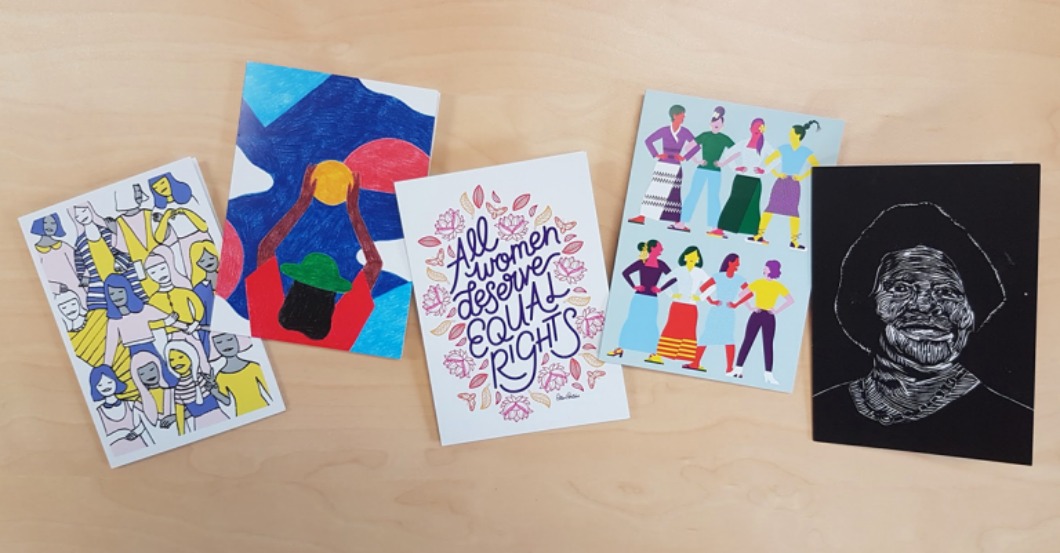 What do you get the feminist that has everything? How about a stunning card that supports the advancement of women's rights? Whether mum is interested in Myanmar, mentoring or funding counselling, we have a stunning card range designed by Melbourne-based woman artists to suit every budget.
Some free bonuses
Artwork
Who doesn't enjoy a bit of feminist mindful colouring? This artwork is by Heather Tovey and is inspired by author bell hooks' book 'Feminism is for everybody'. This is a free downloadable artwork, because we believe that feminism really is for everybody.
Card Game
Cards Against Humanity is marketed as a "party game for horrible people". It can sometimes be fun, but we felt it could do with a feminist update – so we found one. It's the Cards Against Humanity you know and probably find a little problematic – but with a feminist twist. This game was adapted from the popular game by blogger Rachel Rayner.
Whoever you're celebrating, these gifts are all a great way to celebrate Mother's Day in a fun, feminist way. To guarantee delivery before Mother's Day, place your order before 7 May.